Speciality beer and beer tasting in our "Alpenbierwirt"
The great variety of different beer types and those with flavour enhanced the austrian beer culture to a large extent. "The cool blond", as beer is called in our country - with a traditional bitter taste or with a smooth flavour comes from the private brewery "Stiegl" in Salzburg, which offers a large assortment of all kinds of beer. The flavoured beer, for example with kiwi liqueur or mango syrup we may recommend for gourmets. The 5 liter beer barrel served on a wood tick is a highlight on every celebration. The monthly bottled special editions are limited types of "Stiegl" home beer, and are exclusively served here in our Markterwirt.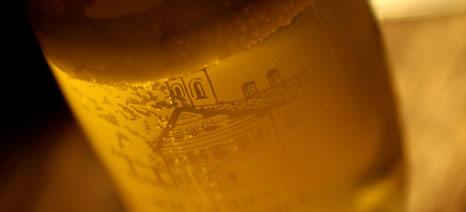 Markterwirt special beer tasting!
Three kinds of locally brewed beer served on a wooden board will satisfy your need for a vivid sensation.
Taste and enjoy the great beer.